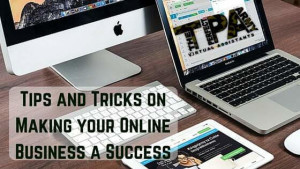 With the vast and almost limitless potentials that you can find in the internet, you may probably say that everything is possible when you do it online. Nowadays, people can access the internet anytime and anywhere, making it a profitable business environment. Not only job opportunities are available, but also potential customers and the expanding growth of an online business or businesses. If you have a decent connection, a working laptop or desktop computer, or even at least a smartphone, you can pretty much run everything at the comfort of your own home.
However, no matter how easy or simple that may sound, running an online business can get quite tricky and complicated still. If you do not have enough knowledge or even experience, you may find yourself struggling to succeed at some point. Just like all kinds of businesses, online or not, you need to come up with strategies and an effective approach to make sure that your online business attempt will not go to waste anytime soon.
If you are really interested in starting your own business online, there are several tips and tricks that you need to remember – and of course, mistakes that you need to avoid as well, so you'll know that your business will be heading towards the right direction.
What kind of online business do you want?
The first and most essential question would be – what kind of business will you be starting? According to Jeff Bezos, Amazon CEO and Founder, when you're starting your business, you gotta be flexible and stubborn. You also got to think long term, experiment and obsess about customers. Well, there are actually many different fields that you can try but it would help a lot if you already have at least a rough draft of what kind of business will be of your interest. It might be a good idea to center your ideas around your hobbies and expertise. That way, you won't end up finding yourself a bit bored or burned out just because you do not really like what you are doing.  Do you like shopping and selling stuff? If yes, then it might be best to consider an online retail business. You just need to think of things to sell and where you will be getting them. Most of online businesses nowadays involve retailing of shoes, clothes and other similar stuff.
If you have particular knowledge or expertise, you can also consider that as a mean to start an online career. You can be a freelancer or an online worker and you can also start your own staffing company. Many company owners are now hiring freelancers from different parts of the world and they find it more practical, economical and even wiser, too. Are you into web designing and programming? You can start by creating your own website where you can showcase your portfolio and work samples. Be sure to leave your contact details so that interested clients will know how to reach you.
Some online jobs/business ideas that you can consider:
Article Writing
Freelance Photography
Outsourcing Solutions
Data Entry
Virtual Assistance
Keeping your online presence visible
As an online business, it is very crucial that you always maintain an online presence. Not only will this be a good marketing strategy, it also helps in widening your business connection with people of same interests. Aside from having your website, you will also need to stay active on various social media platforms such as Facebook, Instagram and Twitter. These platforms are very popular nowadays and you can take advantage of that. You can use these sites in engaging with your customers, as well as with potential investors in case you are looking for one.
Why most online business owners fail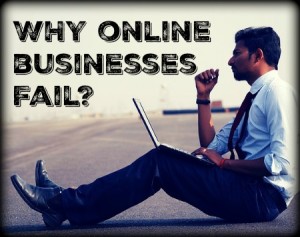 One thing that makes online businesses similar to other kinds of businesses is the fact that it does not guarantee immediate success. Perhaps this is the main reason why most people fail, it is because they find it too complicated and just decide to give up. If you want to be really successful with your online business, you need to work really hard and be persistent. If at first try you failed, don't hesitate to give it another try again. While doing that, make sure to recognize the part where the failure started and what you can do to avoid messing it up again.
Learning from your own mistakes will go a long way. Let's say you find out that your website looked really boring and somehow redundant. If that is the case, you need to come up with a better and more engaging content. Post articles that are entertaining and at the same time informational, as well. If your content is good and people find it interesting, they will keep on coming back and will even recommend your website to other people. More traffic means more potential customers visiting your website and that is exactly your goal.
More tips…
Aside from all the tips mentioned above, you also need to think of the financial side of your online business. You need to keep a clean record of everything, including the expenses and profits that you are making. That way, you will always know if the business is making money or not. If you do not have enough knowledge with how the financial matters work, you may consider hiring someone with such expertise.
Running an online business is no magic, but it is not at all that hard, either. If you just focus and keep your eyes on your goal, you will soon start achieving it. Of course, you need to also prioritize time management, especially if you still plan to keep your day job while running your online business.
Interested in setting up your own online biz? Let's talk. Contact me here.
Latest posts by Riza Jane Buarao
(see all)